Songs on tour
Ahoy! Isn't it odd that we live in the future now? A vivid dream conjured by the 20th century. Here's to 2017 bringing light and hope to our strange and fractured  world.
On that note….
I'm extremely excited to announce that Dom Coyote & The Bloodmoneys will be heading out on tour in the spring with our award winning, apocalyptic Gig-Theatre show, Songs for the End of the World. We will be touring to 11 venues across the South-East of England.
Below you will find the full list of venues and box office details.
Northerners and Westerners, I promise we will see you soon. South Easterners – We are coming for you now!
Over and out
D Coyote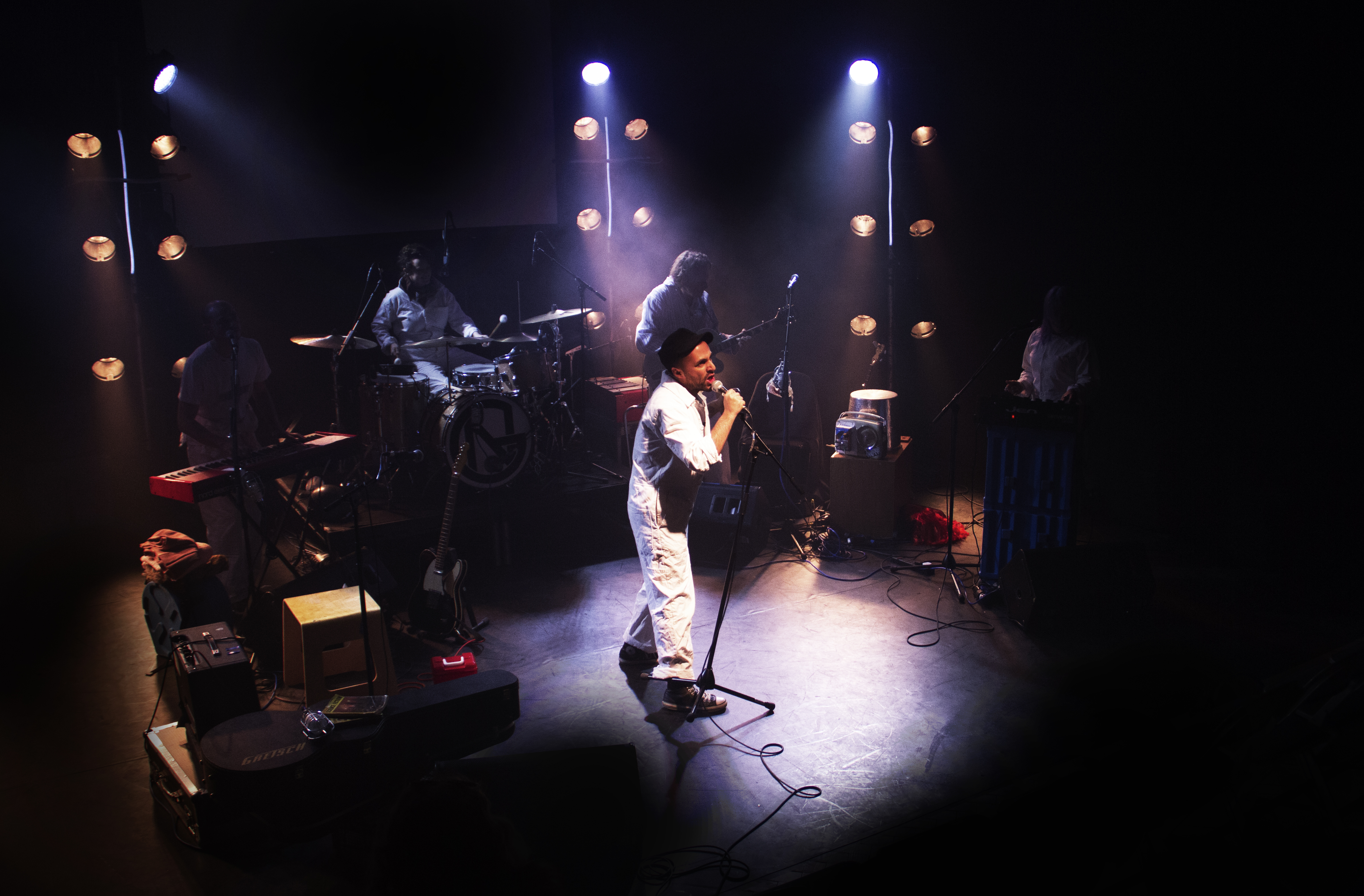 South Street Arts Centre, Reading
Wednesday 8 March, 7.30pm
Tickets: 0118 960 60 60
Forest Arts Centre, New Milton
Thursday 9 March, 7.30pm
Tickets: 0300 555 2898
The Spring Arts and Heritage Centre, Havant
Friday 10 March, 8pm
Tickets: 023 924 727 00
The Old Market, Brighton
Saturday 11 March, 8pm
Tickets: 01273 201 801
The Garage, Norwich
Tuesday 14 March, 7.30pm
Tickets: 01603 283 382
Mumford Theatre, Cambridge
Wednesday 15 March, 7.30pm (time tbc)
Tickets: 01223 352 932
Ashcroft Arts Centre, Fareham
Thursday 16 March, 7.30pm
Tickets: 01329 223 100
hampshireculturaltrust.org.uk/ashcroft-arts-centre
Lakeside Theatre, Colchester
Friday 17 March, 7.30pm
Tickets: 01206 873 261
Harlow Playhouse, Harlow 
Saturday 18 March, 8pm
Tickets: 01279 431 945
Quarterhouse, Folkestone
Wednesday 22 March, 7.30pm
Tickets: 01303 760 750
Cornerstone, Didcot
Saturday 25 March, 7.30pm
Tickets: 01235 515 144