Extraordinary Bodies
Play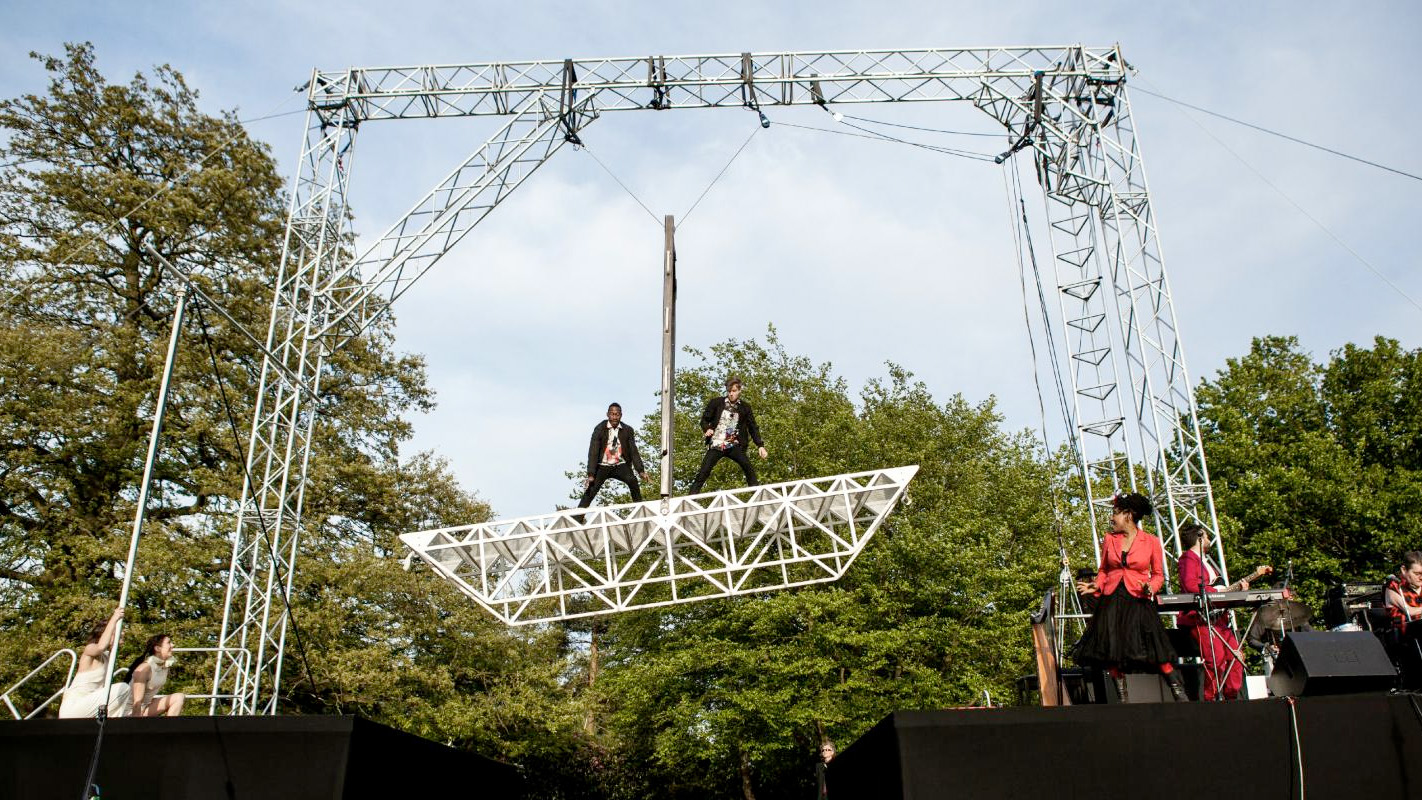 Extraordinary Bodies is a professional integrated circus company based in the UK. We aim to create joyful, radical and bold performance and to increase awareness, capacity and leadership for integrated arts practice nationally. A partnership between Cirque Bijou and Diverse City, together we are experts in outdoor arts, spectacle, circus, theatre, integrated performance and community engagement.
Extraordinary Bodies is made up of leading disabled and non-disabled dancers, actors and circus performers aged between 21-50. When we come together we combine our extensive experience of outdoor arts, circus, participatory and integrated work.
Extraordinary Bodies Sings, Plays, Leads celebrates every body, disabled or not. Each is regarded as extraordinary and we want to open up the company to new artists, collaborators and ideas, and help to advance the skills of those who are already in it. Find out more about Extraordinary Bodies Sings Plays Leads.