Folk in a Box
Play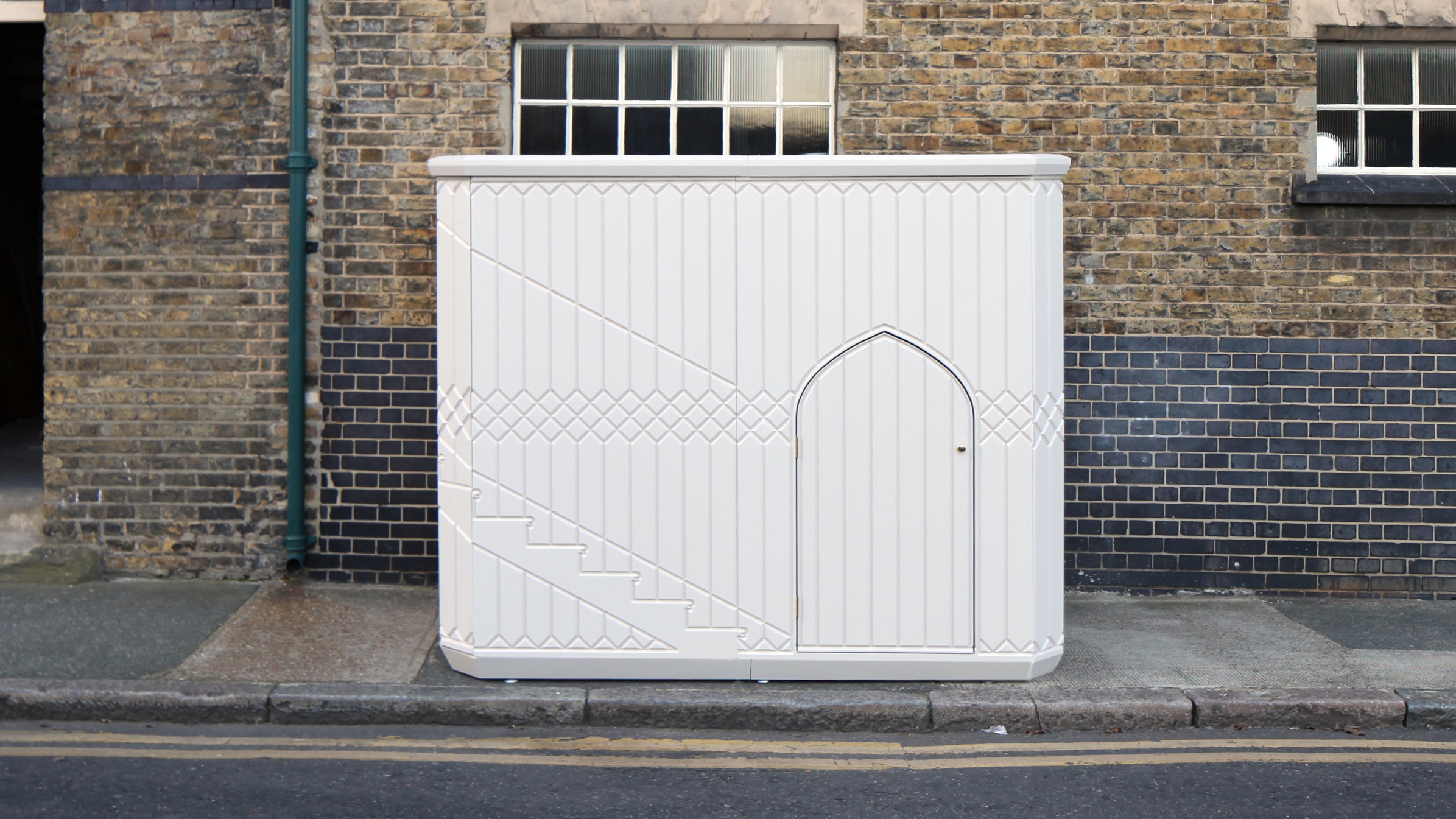 "The line between the cosy and the creepy is thin: For Folk in a Box you pop into a darkened hut, where a guitarist sings sweetly to his sole listener."  The Observer
'The woman ahead of me in the queue came out weeping with emotion, and while my heart was a little harder it was still an intense experience.' The Guardian
Folk in a Box is a unique one -on-one music venue and performance space, run by Dom Coyote and Emily Barker. It is a bespoke wooden box with a front door for audience members and a back door for performers. It can be set up anywhere. One audience member is allowed in at a time. The door is closed behind them. They are given one song, performed by one musician. It's simple, but works like a charm.
Folk in a Box has been to all sorts of places – Sydney Festival, Tate Britain, SouthBank Centre, Venice Biennale, music festivals, back streets, high streets, hill tops and front rooms. We've had a host of exciting performers in the box too. Some of our favourites have been Sam Lee, Simon Armitage, The Unthanks, Raghu Dixit and This is the Kit.
In 2011, Folk in a Box received funding from the Joyce Carrdoughty trust to develop a brand new Box and tour it across the UK in 2014. We commissioned designer-architect company DK-CM to create a bespoke new structure, built by London Carpenters Aldworth, James & Bond, and worked with Battersea Arts Centre on taking the box to unusual places around the UK.
You can find more details on the folk in a Box website – http://folkinabox.net