We Can Time Travel
Play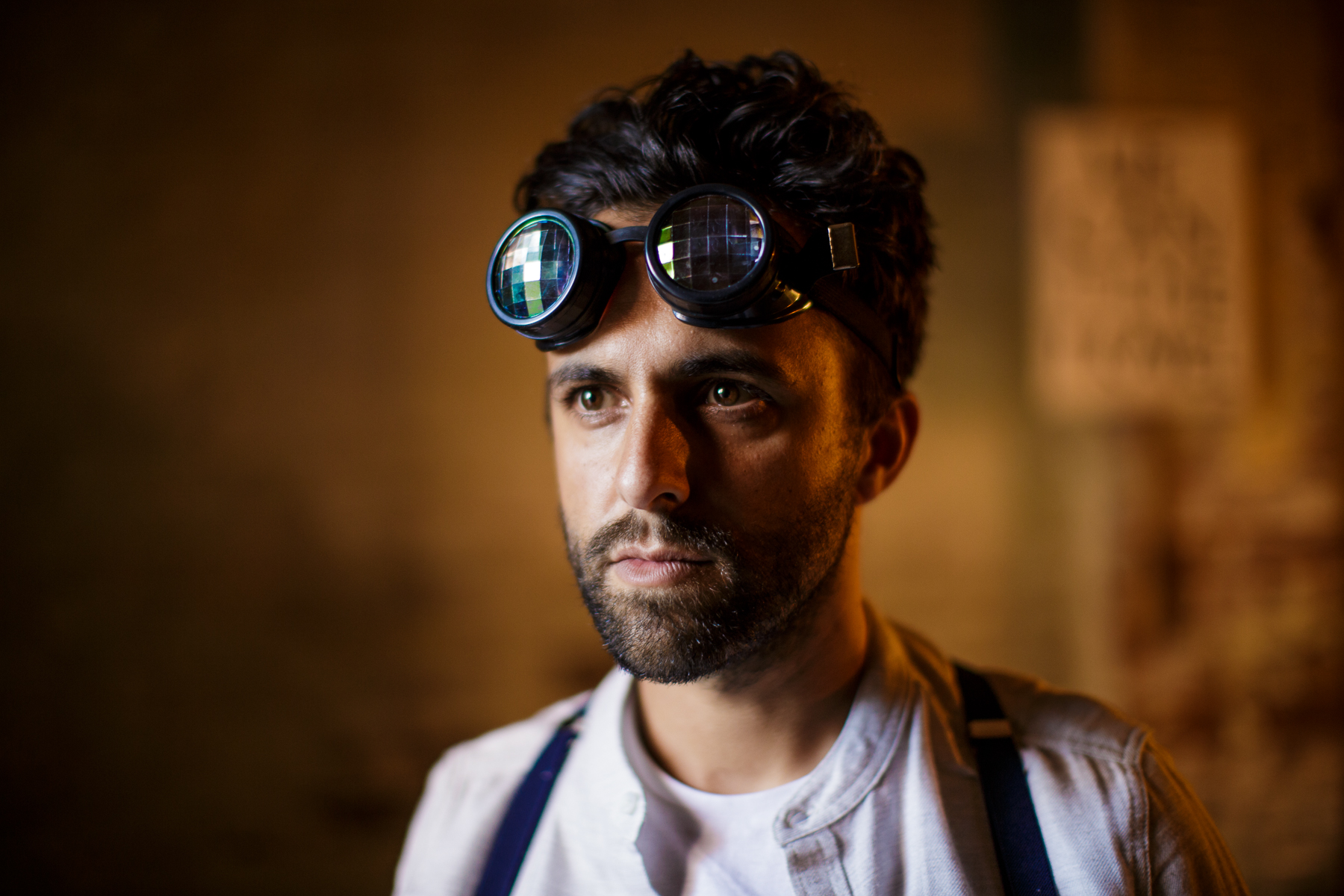 Image and Video by Paul Blakemore @blikmo
Time Travel is real…
Since he was a boy, Dom has been receiving messages from the Traveller, a mysterious voice, at the edge of time. Join him for an experiment in Harmonic Time Theory to prove, once and for all, that time travel is real.
Jump into a world of analogue synths, cassette tapes, live looping, epic storytelling and roaring songs to raise a rallying cry for our times, a lucid lens to look at our world, wake up and change the course of time.
We Can Time Travel is commissioned by Shoreditch Town Hall and supported by Quarterhouse Folkestone, Bristol Ferment and South Street Reading. Development funded by Arts Council England.
#WECANTIMETRAVEL
Collaborators:
Rich Rusk | Director
Ruth Shepherd | Designer
Chris Swain | Lighting designer
Clare Murphy | Dramaturg
Dates…
18 April – Reading South Street
20 April – Folkestone Quarterhouse
24 April – 5 May –  Shoreditch Town Hall
Supported by Arts Council England, Shoreditch Town Hall, Folkestone Quarterhouse and Bristol Ferment.