We Can Time Travel
Play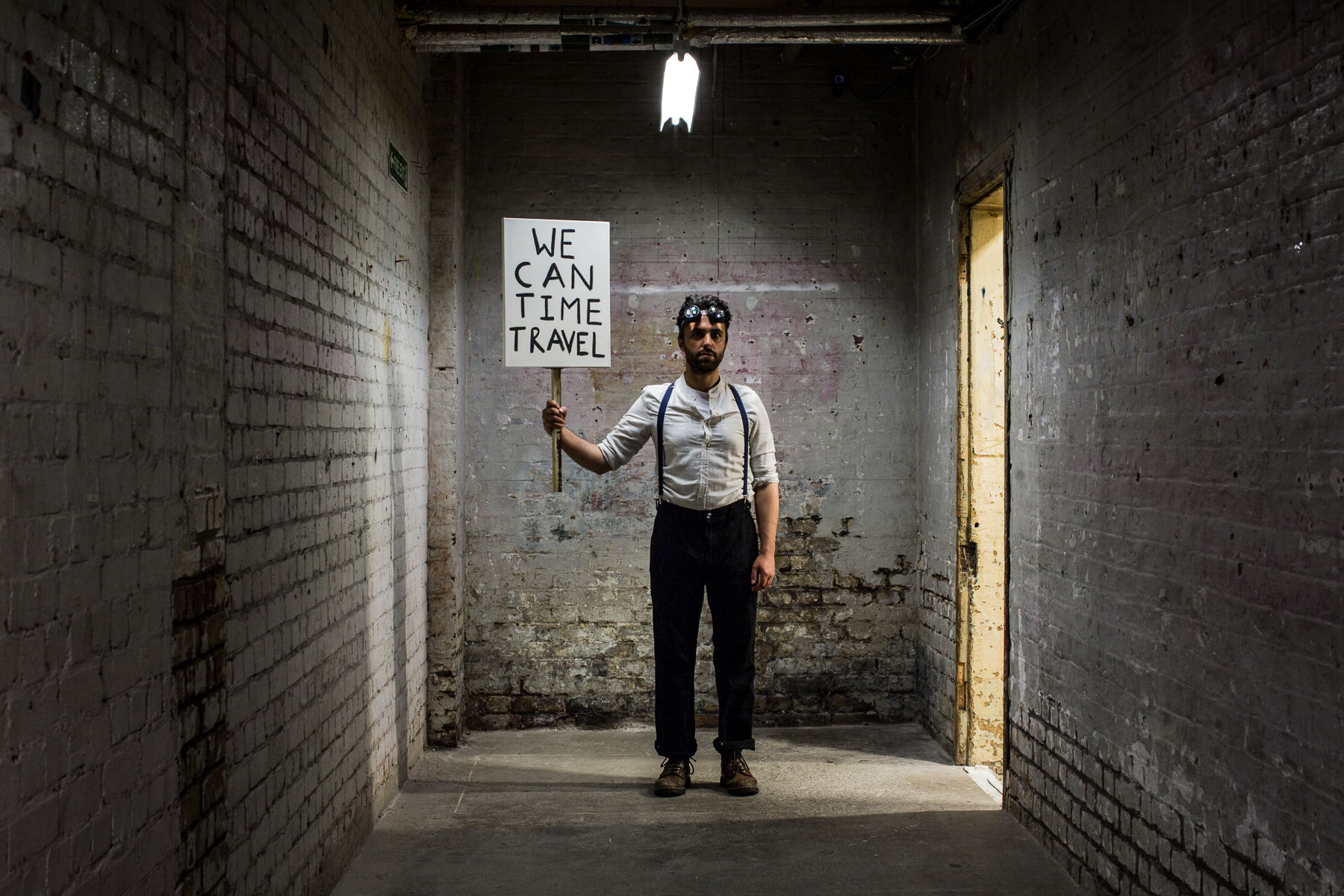 Image and Video by Paul Blakemore blikmo and Rich Rusk 
"Imaginative gig theatre inspired by HG Wells…. full of hope and heart" The Stage
Dom has found a secret message, hidden inside a cassette tape his grandad sent to him 15 years ago. Some people think it's a key. A key to Time Travel. Join him for an epic adventure as he sets out to change his fate.
Jump into a world of analogue synths, cassette tapes, live looping, epic storytelling and roaring songs to raise a rallying cry for our times, a lucid lens to look at our world, wake up and change the course of time.
"We Can Time Travel, like Coyote, is utterly distinctive and impressive" Theatre Magazine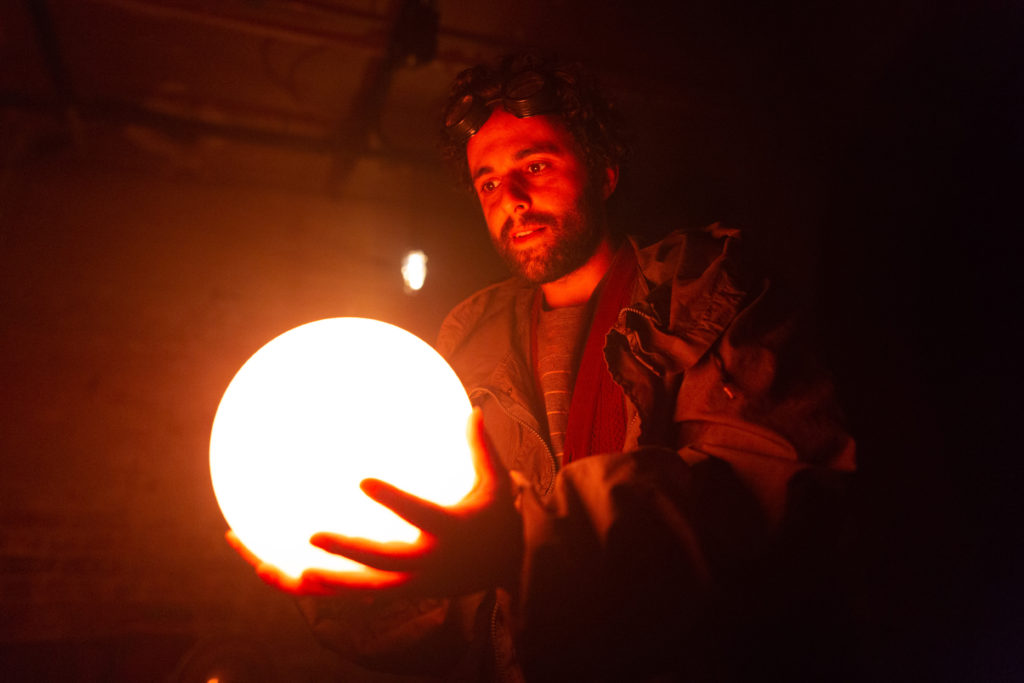 Collaborators:
Rich Rusk | Director
Ruth Shepherd | Designer
Chris Swain | Lighting designer
Clare Murphy | Dramaturg
We Can Time Travel is commissioned by Shoreditch Town Hall and supported by Quarterhouse Folkestone, Bristol Ferment and South Street Reading. Development funded by Arts Council England.